Creative Preparations for Fall
The summer is hot, quiet and exciting at Asiatica. Kate and I spent the last 2 weeks of June in Japan. We were seeking fashion and retail inspiration — not to mention delicious food, beautiful temples and old friends.
Now in July and August we are receiving boxes of vintage and modern fabrics, dishes and a few books and are planning our new fall collection.
Asiatica is participating for the first time in Kansas City Fashion Week on Friday, October 14th. We are looking forward to collaborating with Amina Hood of Amina Marie Millinery on fantastic headpieces for the collection. Of the many designers included, we were one of only two chosen by KCFW to have our clothes photographed for their publicity campaign.
We are also adding several new looks to our repertoire: new pants and skirts, shirts, jackets and dresses. The patterns are done and we are doing fittings on our new model, Amy Appleton Dreyer – see her blog Steps of Style. Photographs during the fitting were taken by Nathaniel Savage.
Test Shots During the Fitting with Amy
photography by Nathaniel Savage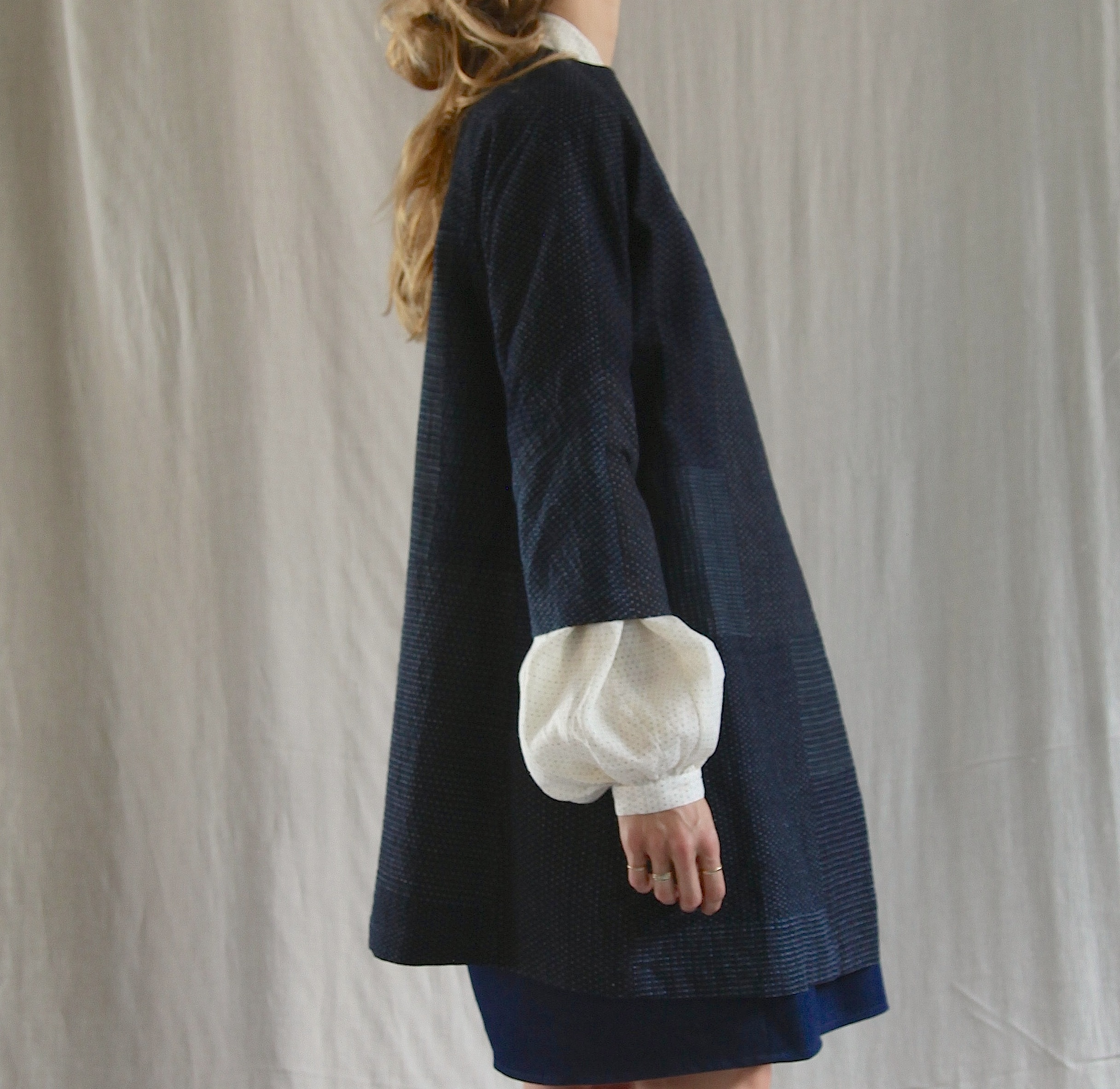 Full photoshoot is scheduled for mid-August at the Nelson-Atkins Museum of Art. Stylist Susan Cannon is directing the shoot and we are looking forward to working with photographer Kevin Wells based out of Portland.
The Fall trunkshow schedule is set and the postcard will mail next week while we are in Santa Fe for our first show of the season. Stay tuned for more images and news via our newly formatted Instagram account.